SKIPAC BACKPACK yoga
A combination of a waterbelt, hydration backpack and carrier for the yoga equipement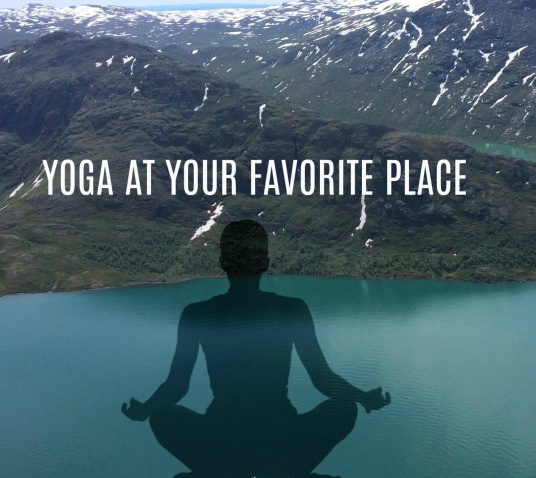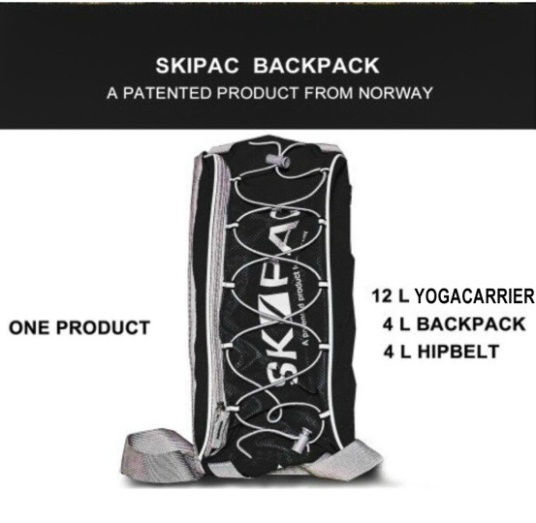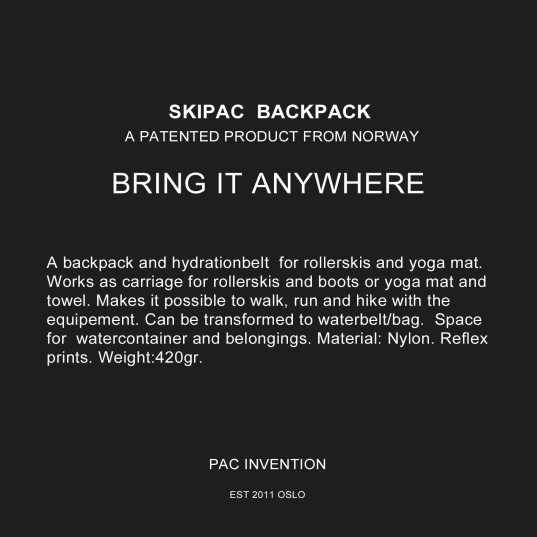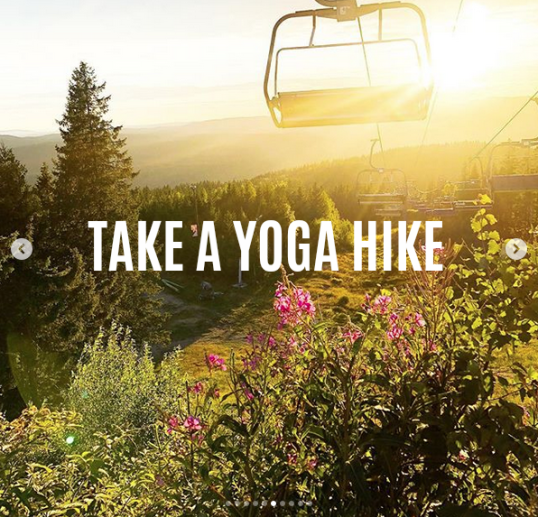 With SKIPAC® BACKPACK, a convenient backpack for yogahikers, who wants to perform yoga on truely magic places. The bag have space for all your yoga equipment. It can be used to walk, run or bike to the site of performance. The bag can also easily be converted to a hydrationbelt/backpack with space for your trainers, clothes, towel etc.
TECHNICAL INFO
Usage: water belt, waterpack, yogamatcarrier
One size
Weight approx 420gr
Volume backpack / Adjustable: 5L- 12L
Comes with 0,4L waterbag
Waterproof transparent inner pocket for mobile / wallet
Reflex Print
Polyester ripstop dimond
SKIPAC BACKPACK
COLOR BLACK!
599 NOK